I thought I was done with the "Mermaid Art Afghan"
until I realized I need to make it twice as big for a bedspread.
But, anywho...here's "half done"...
formerly know as "all done". 😉
See...it fits only half way up the bed:
and that's fine for an afghan but I would like a bedspread.
(This is the pretty mermaid art from which this afghan was inspired.)
No ends to weave in as they become part of the fringe.
Whew!


I started with the blue tones and ended with orange tones.
Now I will continue with orange and eventually end in blue.
So both ends will be blue - which i like best anyway!
(Must order more yarn.)
I'm using the Puffy NOLA Sunset Afghan Pattern: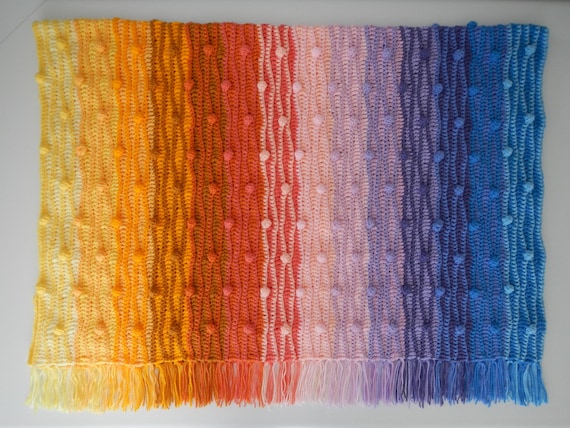 Pattern found by clicking here.
Except I'm starting with 200 stitches instead of 182 stitches,
and of course randomly changing to the colors in the
"Mermaid Art".
Thank for tuning in and as always,