Remember these Granny Rose Pillow test squares from yesterday?
Now, they have been turned into square pillows.:
The only differences:
1) 9 squares vs 12 on each side
2) Colors are different
and
3) DK weight yarn was used vs worsted weight;
specifically Stylecraft Special DK and Scheepjes Colour Crafter.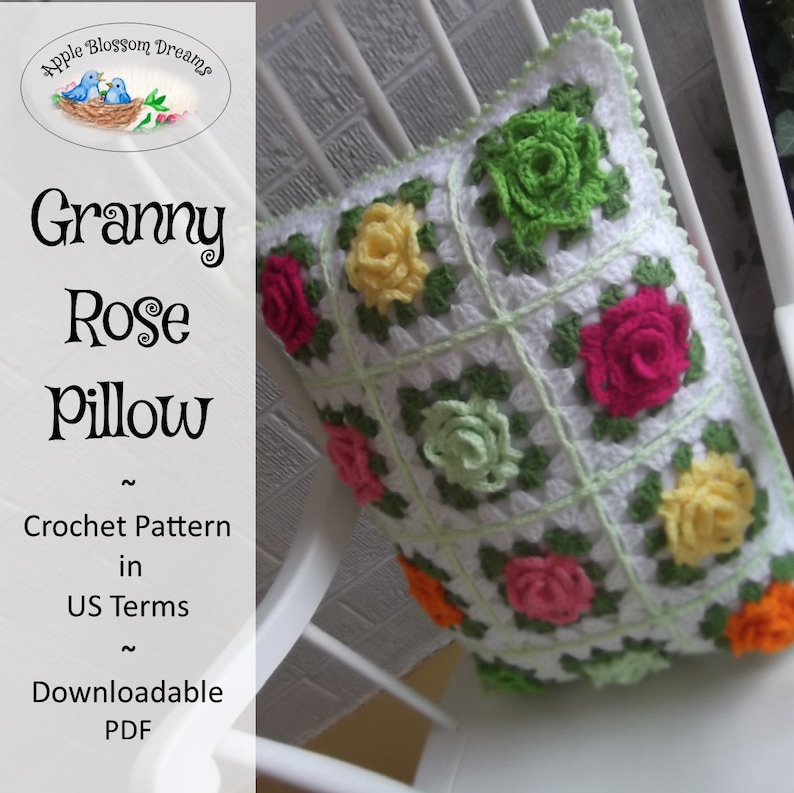 These options, including color numbers and names
are included in the pattern
or on the photo above.
Thanking you for sticking it out with this pattern for so many years!
Warmly,
Astri