While the Blossom-Circle-Square pattern is out for testing and editing,
I'm starting up another Macaroon Blossom Blanket.

This one will be a softer version for a stroller or bassinet blanket.
️
.
Original Pattern: Macaroon Blossom Afghan
Designer: Astri Elisabeth
Yarn: Scheepjes Stone Washed
The pattern can be found by clicking on any of the following shops: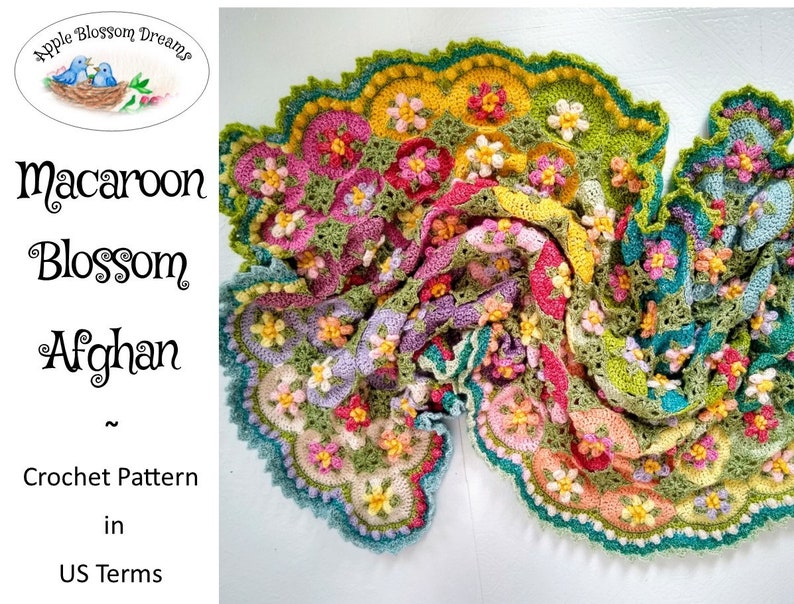 Clicking on the above photo will take you directly to the Etsy listing, as well.
I'm changing the colors up a bit.
Two shades of the same color family for the blossom and the circle e.g., Rose Quartz with Tourmaline.

I'm using New Jade for the leaves which is a softer green than the original pattern
and Pink Quartzite for the stamen and the leaf squares that will be joining the circles.

I'll see how much yarn I have left as I'm also thinking the Pink Quartzite
would be nice for a border to tie in the color of the joining squares.
Please note that Pink Quartzite and Moonstone are interchangeable IMHO.
They also carry individual skeins so you can create your own color scheme!