For the next little while,
to get through another season of staying home, social distancing and isolation,
working on these happy and bright colored motifs are a welcome and comforting treat:
Now that the days are shorter there seems to be more time
in the evening for these fun motifs that I call
the "Flower-Circle-Squares"...
yes, I know...very clever...😉
They start with the Macaroon Blossom circle,
then they are converted into a square:
repeat, repeat, repeat, etc.
Many, many more to come...another stash-buster for the books.
These are crocheted with the
Stylecraft Special DK and Scheepjes Colour Crafter
stash of many colors.
The pattern for this motif
up to the circle
can
be found in the Macaroon Blossom Blanket pattern.
You can find the pattern by clicking on the following
Apple Blossom Dreams Shops: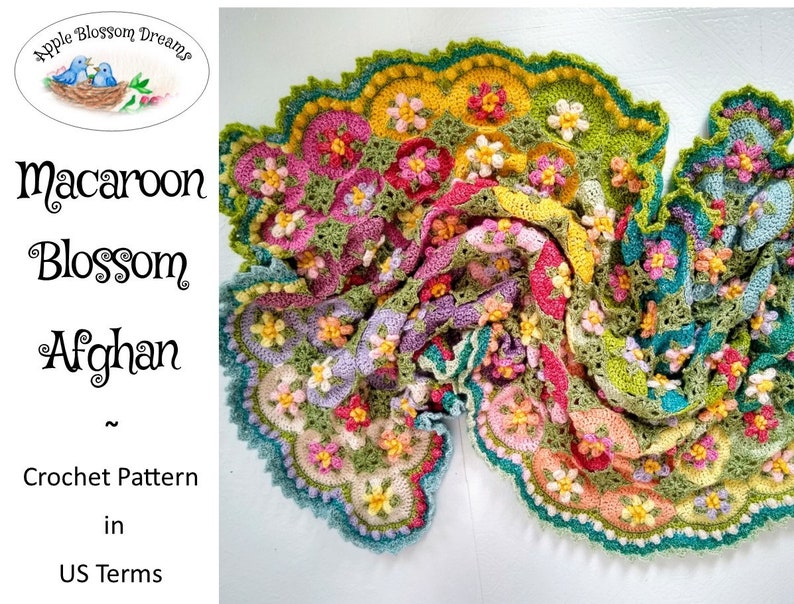 Once I get my motor running, every effort will be made to produce the rest of the pattern
(turning the circle into a square, joining the squares and a border).
I don't know when this might happen...hours, days, months, years?
There are a few silver linings/good things/qualities that have come out of the challenges of 2020,
but unfortunately, my engine running even at full throttle is not one of them.
So for now, the thought of kicking back and simply enjoying the process of making something
just for the enjoyment of it, whenever the urge is there, sounds like a good plan.
No schedule, no deadline, no commitments...
Please stay well and take care, my friends, and remember as quoted from Jane Austen:
"Ah! There is nothing like staying at
home
for real
comfort
."
I wish you peace, comfort, health,
happy colors
and