I under estimated the crochet prowess of my blogging buddies. :-)
Pearly Queen's lightening quick response on the project, from the previous post,
Her guess was: a case for crochet hooks, which was precisely correct.
I have named it the "Crochet Hook Jelly Roll".
I picture that the cream colored yarn as cream cheese, yum!
Oh well, some things in life should be easy, right?
These were to be the future clues:
I think I should have started with this one.
And to see the life altering impact this project had on my life...
This is the mess I had beforehand:
And this is how the "Jelly Roll" changed my life:
And not just for hooks...
but a few crochet accessories, as well.
Made with:
Based on a pattern that I purchased on Etsy called
"The Love Knot Crochet Hook Organizer"
by Living In Amethyst.
Click
here
for this beautiful pattern: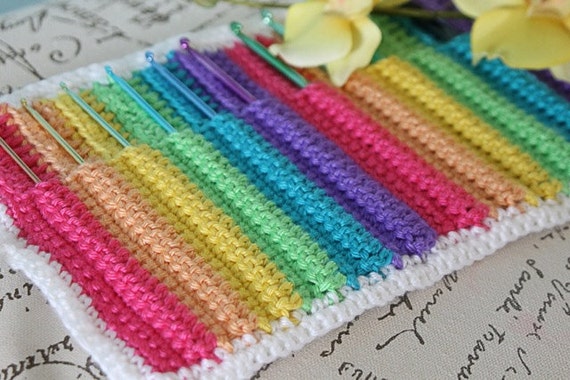 Thanks for playing,
and congratulations Pearly Queen!