For June, I thought it would be fun to see how many day
s
I could make and post a coordinating
Mitered Dishcloth
and
Cup of Jo' or Tea

Here's Installment #13:
Mug: Vintage Mugs from Norway...these belong to the NVO.
He is Far and Bestefar!
Beverage: Empty...I've been drinking so much for these posts that I had to take a break. 😉
Pattern: Mitered Dishcloth Pattern
Found at the following
Apple Blossom Dreams Shops: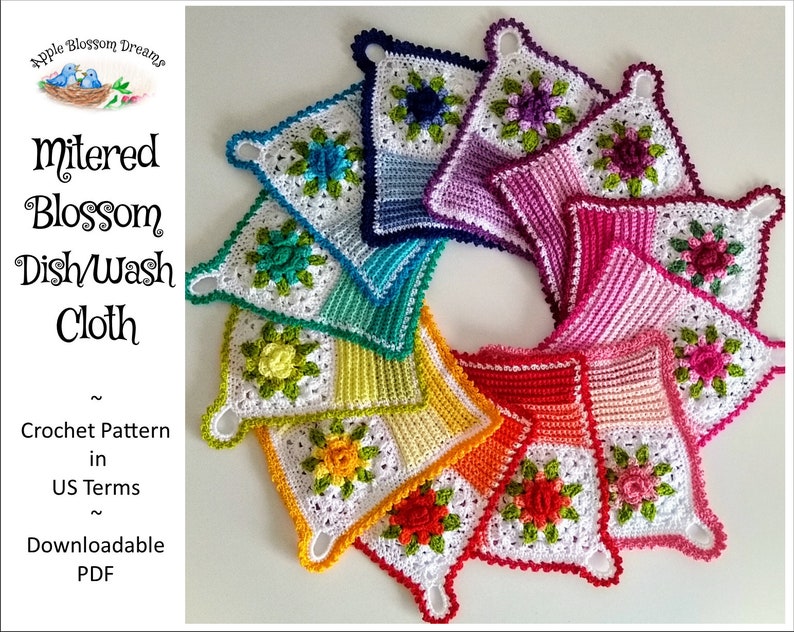 Yarn: Scheepjes Catona in the pictured colors:
You can purchase this 100% cotton yarn
by clicking at Love Crafts at the right of the screen.
Apple Blossom Deams will receive a small commission
on purchases made via this link; however, it is at no additional cost to you.
Thank you for stopping by and stay tuned for more
one more
Cups with Coffee/Tea and a Mitered Blossom Dishcloth Post
A total of 14...two weeks of mugs! Yay!