Thank you all for your interest!
I have received all the testers that I need for this particular pattern but stay tuned because there are more coming!
There are so many unexpected silver linings to staying home,
but one that has topped my list is the ability to
revisit, refresh, remix, and retest patterns that I wrote several years ago,
and for that, I am grateful.
I'm looking for a few testers to test my revision of this simple
Towel Topper Pattern with a Rose Embellishment.
The pattern includes a couple of variations:
Only one test is needed with a review of the variations.
If you are interested in testing this pattern, then please send me an email at
astri.bowlin@gmail.com
I am very grateful for a set of "new eyes."
I'm seeking someone that can
look for ease in understanding and crocheting the project,
as well as, spelling/grammar/punctuation and technical errors.
Photos (with permission to use them) upon completion are optional but would be helpful.
The test is due by May 5, 2020.
Most any cotton yarn works:
The one on the left was crocheted with fingering weight cotton yarn (Scheepjes Catona).
The one on the right was crocheted with worsted weight cotton yarn (Scheepjes Cahlista).
You can find the original pattern for the Towel Topper with my revisions
by clicking on the following link or photo: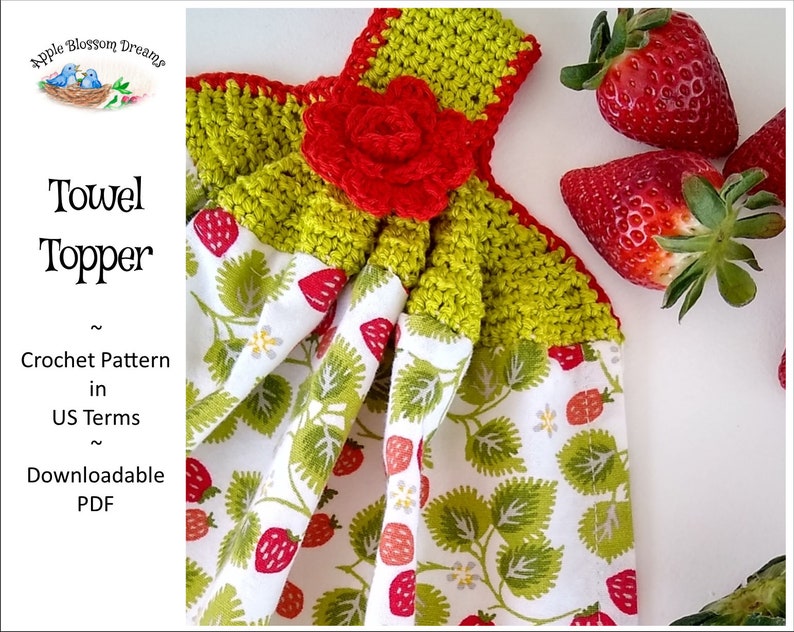 and as always, wishing you lots of
Warmly,
Astri