I'm looking for a few testers to test the crochet pattern for this
Blush Blossom Pom-Pom Pillow:
This is a new pattern utilizing the Blush Blossom Motif and Triangle Motif from the
Blush Blossom and Isolation Blossom Blanket.
This is the backside.
If you are interested in testing this pattern, then please send me an email at
astri.bowlin@gmail.com
I am very grateful for a set of "new eyes."
I'm seeking someone that can

look for ease in understanding and crocheting the project,
as well as, spelling/grammar/punctuation and technical errors.
Photos upon completion are optional but would be helpful.
If you send me photos I will assume you are giving me permission to use them on my blog,
in social media and possibly in the pattern, unless otherwise indicated.
The test is due by June 25th, 2020.
A smaller version of this pillow is fine for the test;
with 5 Blossom Motifs and 4 Triangles and 4 Pom-Poms.
(The back would also need to be adjusted smaller to fit.)
Any yarn can be used; however, the pictured pillow is crocheted with
Scheepjes Colour Crafter or Stylecraft Special DK.
The original Blush Blossom Blanket Pattern can be purchased on Etsy by either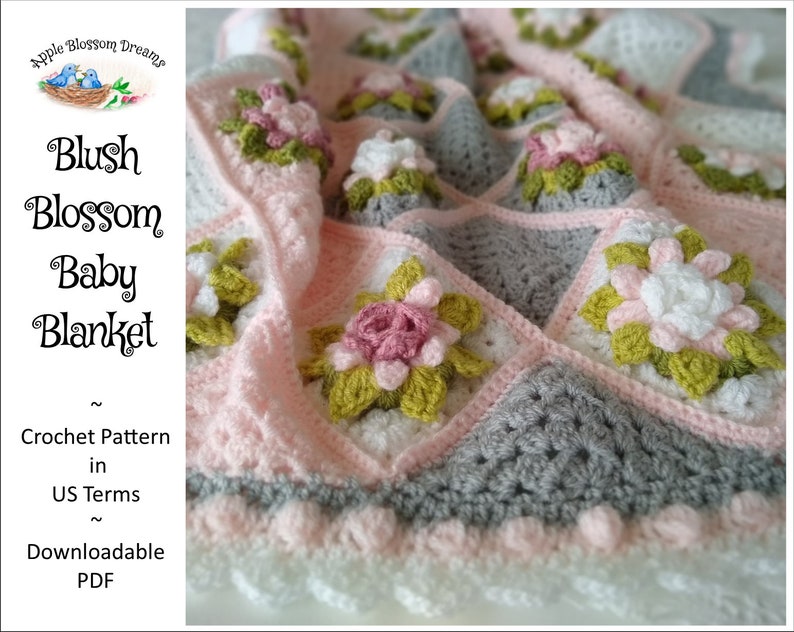 or at these other Apple Blossom Dream's Shops:
and as always, wishing you lots of
Warmly,
Astri