Via a surge of ideas
(probably brought on by caffeine and some well needed time on my hands)
🌸 The Macaroon Blossom Afghan 🌸
design is born:
This is one of those projects that I can't wait to get my hands on every day.
I'm very excited!
Do they look like French macaroons with a buttercream flower on top?
Yummmmmm...I want to eat them....ooooooo.....better not.
Staying awake late at night and working on this is no problem because the colors are so fun
and the anticipation of the next color combination is energizing!
Once I finally sleep...the dreams come....
"Apple Blossom" dreams I suppose. 😉
The rest of the design and pattern will feverishly and joyfully
be pulled together this summer.
A decision must be made soon on what to do in between the circles,
it will certainly include green (more yarn is on its way, yay!.)
I am wondering about incorporating a bud or a leaf?
Then the border; goodness, fun times to be had by all for sure.
The Blossom with Leaves is from the
Apple Blossom Branch Pattern and can be found by
clicking here
or on the below photo: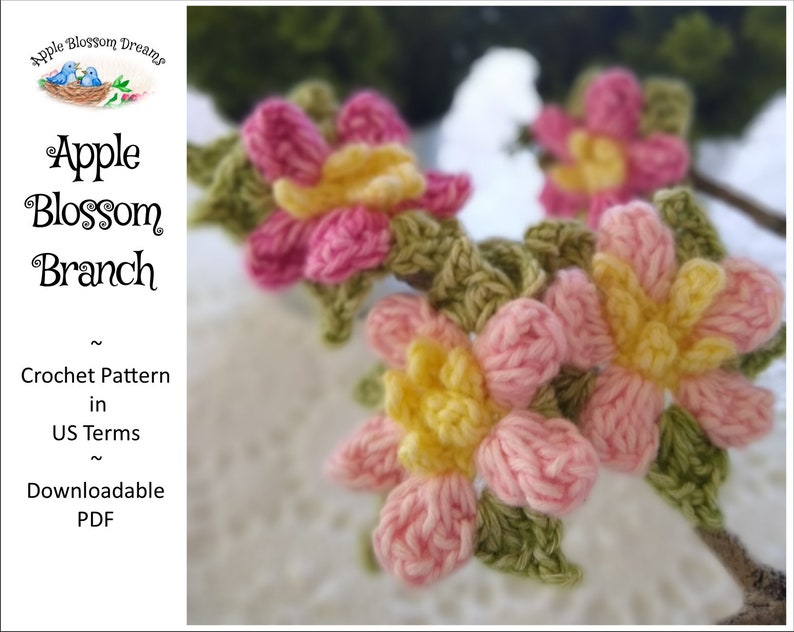 This project is crocheted with Scheepjes Stonewashed Yarn,
and can be purchased at the shops listed at my friend's site
At this writing, I'm not affiliated with either one of these businesses...
just simply love them both. 💗💗💗
I hope you have something fun to work on for the summer and I wish you
Warmly,
Astri