When my projects become too big I move my workspace down to the dining room.

This includes a small desk, monitor, and laptop until the project is done
and then everything goes
back upstairs to the studio again,
upon completion or upon entertaining. 🤔
😉
There's a lot of moving around and rearranging that goes on in this household. 🤣
It's a good thing the NVO is so patient!
I finished all the motifs for this blanket and I wanted to show you how they look before they are joined:
See how they curl up on the edges?

This will all get fixed once they're joined and since
I'm using acrylic yarn, blocking is really not going to help the situation.
The next step for this project is to decide whether to make some half granny squares
around the edges or leave them zig zaggy?
It also seems like my timing is off.
I'm working on spring colors a month before Christmas,

but these colors are making me happy
and
I am seeing Christmas decorations in these colors
when I'm out and about or in and online.
What colors do you like to use for the December holidays?
My Christmas decor, just like my home, is primarily red, white, and blue.
This pattern is based on my original Granny Rose pattern with some modifications
and can be found by clicking here.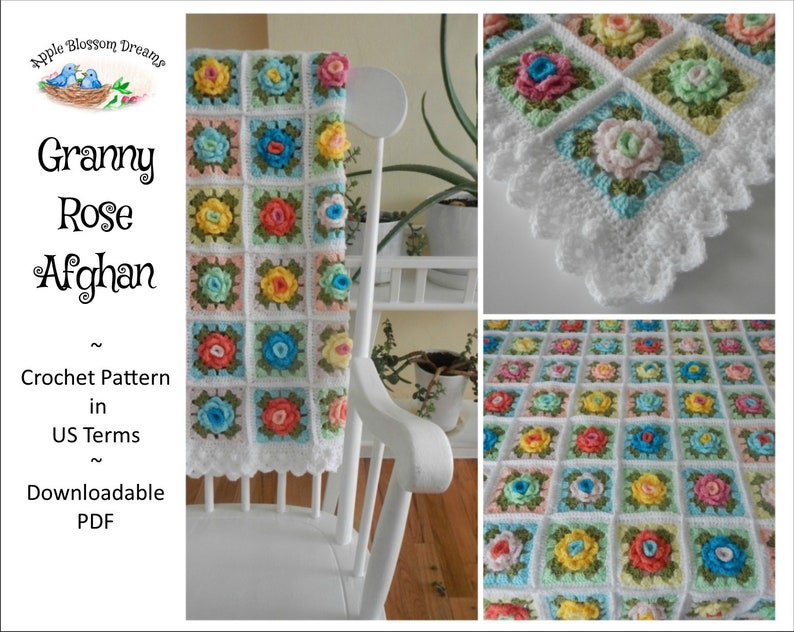 The entire motif is worked in the round.

The petals are a bit different and there is an additional row of loops on the back of the rose
to create a base for the solid granny square.

I hope to write a pattern soon.
I'm making these with my Stylecraft Special DK and Scheepjes Colour Crafter stash.

Thanks for following along and as always
wishing you many moments of